About Brian Lister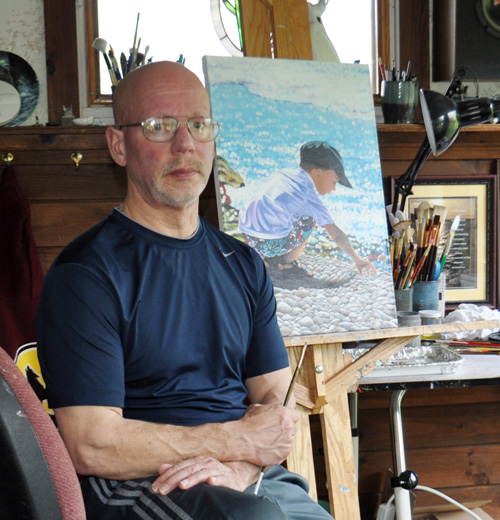 Born and raised in Northern New York, in the heart of the Thousand Islands, close to the Adirondack Mountain region. Full of endless lakes and rivers, there are plenty of beautiful landscapes and sunsets to paint.
I started to get serious about art in the 6th grade after reading a book on Michelangelo. In 7th grade I met my art teacher and life long friend who still stops by several times a year to see what I'm working on.
As most artists I studied the Masters. I started with the Greeks, to the Romans and the Renaissance. To the Dutch Masters, the Impressionists and the Hudson River Valley Artists.
My last show besides the small ones in this area was the Celebration of fine Art show in Scottsdale, Arizona in 2009. My latest work of colored altered paintings derives from a trip to a blues festival. I was looking for a different style that would convey what I was hearing and feeling listening to the music.
I'm going to produce quite a few paintings from landscapes and portraits using the same technique. I still use multiple layers of paint, three to five normally, and use under tones when needed. These new paintings are very time-consuming, but the end result is worth the effort. I do have a showing at the Amsterdam Whitney Gallery in Chelsea Manhattan. If you have any Questions about me or a particular painting please browse to my Contact Page and e-mail or call.. Any reasonable hour.
Thank you for the interest, have a great day!